An Introduction
The timeless love of humans for leather products cannot be denied. To keep the magic of leather alive around us, we,
Abner International
came into existence as an
exporter
and a
manufacturer
of quality-approved leather products. Ranging from
Mens Leather Wallets, Passport Covers, Card Holders, Coin Purses to Ladies Wallets
and more, we have everything in leather that is demanded by people. If you are amongst people who are looking ways to stand out of the crowd and outshine, then, investing in quality leather bags is must because clothing alone cannot do all the work. With our exquisite collection of
Ladies Backpacks, Ladies Messenger Bags, Waist Bags
and more, one can get the look, he or she has always wished for. Perfect for formal meetings, casual hangouts, family get-together, etc., our assortment is always preferred by our customers and end-buyers.


Invest In Quality
Abner International is a company that believes in catering customers every demand, but without compromising on quality as quality is the first factor that is seen by customers while buying a product. For this reason; we have developed an in-house quality checking laboratory to offer the best to range of Ladies Wallets, Mens Leather Side Bags, Ladies Hand Bags, etc., to our customers. The parameters, over which our quality controllers check our product quality are cited below:
Cleaning
Coloring
Credit card & board insert
Barcode
Final checking of the operations

We have never disappointed our customers when it comes to offer quality products because we have documented a quality policy at our company to maintain the product quality standards. Besides, we only use high quality raw material like metal accessories, reinforcement, cloth lining and nylon zipper to set benchmarks in our business sphere.

Production Excellence
At our state-of-the-art infrastructural base, we have our in-house manufacturing facility that helps us produce best-in-class collection of Ladies Wallets, Mens Leather Side Bags, Ladies Hand Bags, etc. With our up-to-the-minute machines including include Skiving machine, Post bed stitching machine, Splitting machine, Buffing machine, Flat bed machine, Embossing machine and other general tools; we are able to enhance our productivity and complete urgent and bulk orders within the committed time frame, without compromising on quality.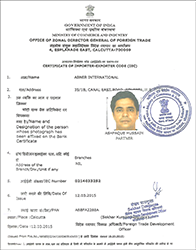 Read More